Display–Throughout the Fair; Pull–Saturday, April 20 at 11am in the Covered Arena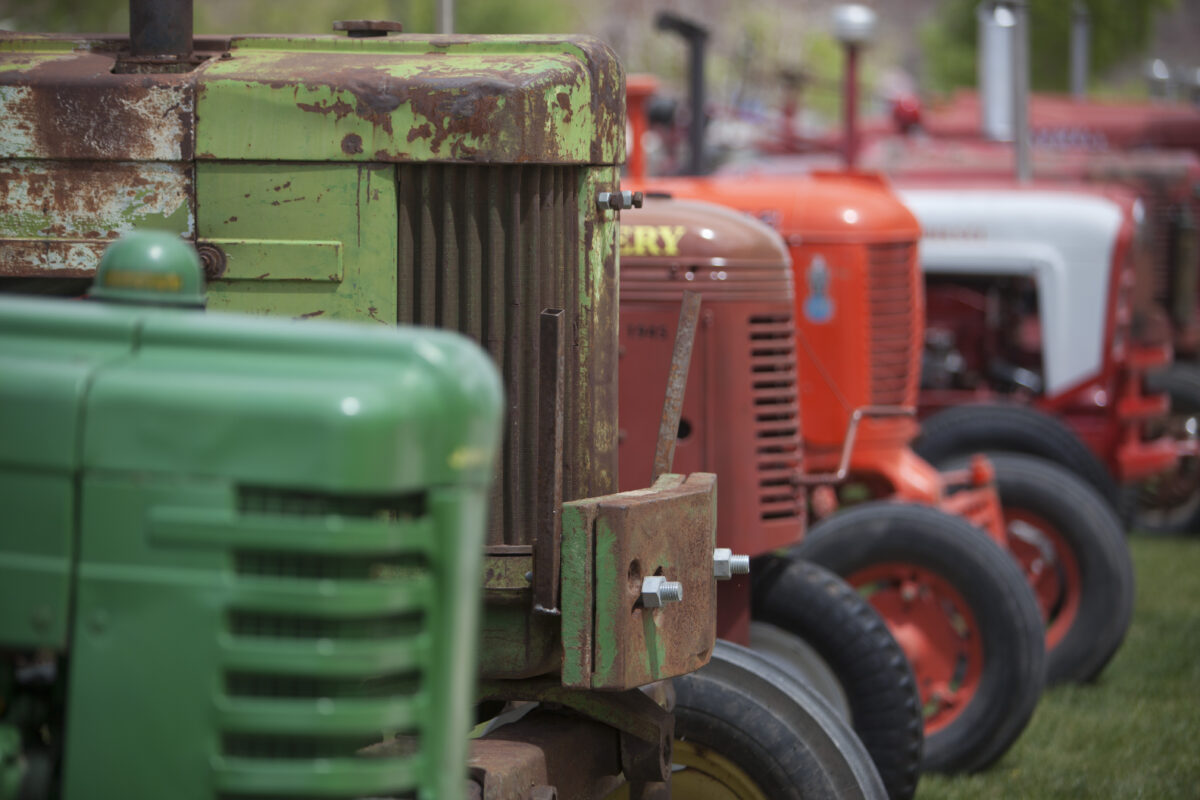 Brought to you by the Color Country Antique Machinery Association, the Tractor Display showcases and highlights a wide variety of antique tractors, engines, and farm equipment. The Early Day Gas Engine and Tractor Association (E.D.G.E. & T.A.) was formed in 1957 and is a national organization whose purpose is to stimulate interest in collecting, restoring, preserving, and exhibiting gasoline and oil engines, gas/diesel and steam tractors, power driven farm machinery and any other equipment of historical value.
The Tractor Pull will be held on Saturday, April 20 at 11am in the covered arena.